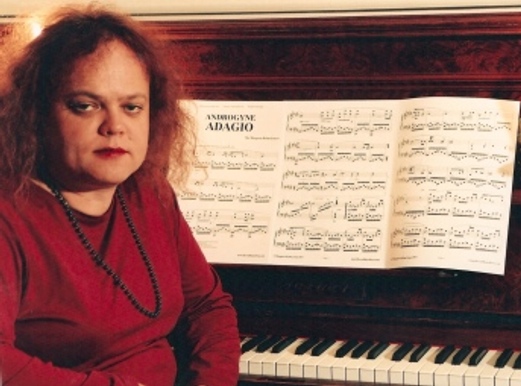 Online Piano Resources
Professional Services
All about Margaret
---
My sites
PIANO PAGES HOME
SINGING SITE HOME
RESOURCE REVIEWS HOME
Combined Entry Portal
Sites List


Mix Margaret Dylan Jones
W.A. composer, pianist, teacher, article writer
---
Hovea Music Press

---

Page in progress.

In 2015 I resumed publishing sheet music under the banner Hovea Music Press.

The first re-issue is a piano solo I composed either side of my 16th birthday, previously titled Androgyne Adagio:

Androgyne Prophecy (1977)




---

Where you can find them


---



The first incarnation of HMP ran from 1994 to about 2006. HMP published classical sheet music by eight Australian composers (including some of the top names), as well as poetry by eight Australian poets (also including some very accomplished authors). Click here for the list on the old website: http://www.members.tripod.com/~Hovea_Music_Press/HMPindex2.html

However, the new-look HMP will likely feature only my own works. Getting my own creations into print is quite enough work!

Hovea Music Press
c/- Margaret Jones
PO Box 451
MUNDARING WA 6073
AUSTRALIA

Mobile phone 0414 374 701
From overseas +61 414 374 701
Not registered for GST
ABN 82 289 403 538

Hovea Music Press is the registered business (trading) name of Margaret D. Jones.