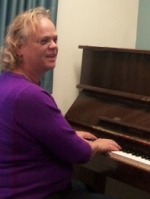 Mix Margaret Dylan Jones
W.A. composer, pianist, teacher, article writer

Specialist in solving singing problems
for a wide range of musical styles
---
About My Facebook Pages

---
Ah, the mysteries of Facebook! It often puzzles me, but here's the best I can figure out. Please feel free to email me with additions & corrections if you know better than me.

I have two FB pages, one personal, one for business. A friend told me I should make the second one but what was not obvious is that these two types of pages have different features & limitations.

PERSONAL FB PAGE
http://facebook.com/MDJonesWA
This was my first one. You can 'Friend' and 'Like' this page. On 4th August 2015 I changed the name to avoid confusion (previously was ...facebook.com/MixMargaret). The 'Name' is now 'MD Jones.'

BUSINESS/BRAND FB PAGE (added Sept 2014)
https://www.facebook.com/MixMargaretDylanJones
Since August 2015 I now use this one to promote my music. It can only have 'Likes' and 'Followers,' but no 'Friends.' So please 'Like' and 'Follow.'

FB MESSAGES
What a waste of time! Don't bother, esp. if you actually want me to receive the message. One day I got this one from a person who wanted to Friend me: "Hi Margaret, I can't seem to send a friend request. I don't..."

I wanted to reply thus: "Hi Nicole. I can't get FB to display your message past the twelfth word and it won't give a clickable link to you," but, of course, I couldn't actually make a reply because the message wouldn't open and there was no clickable link.

So use ordinary email instead or a mobile phone TXT message.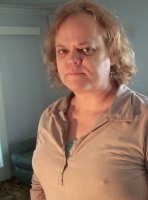 ---
My sites
PIANO PAGES HOME
SINGING SITE HOME
RESOURCE REVIEWS HOME
Combined Entry Portal
BLOG
(leave a comment)
Facebook:
MixMargaretDylanJones
SoundCloud
(free recordings)
YouTube (videos)
Site List