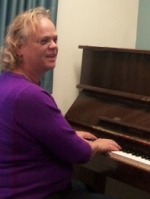 Mix Margaret Dylan Jones
W.A. composer, pianist, teacher, article writer

---
About Naomi Millett, classical guitarist

---

Naomi has been dubbed "Perth's First Lady of the Guitar" in part because of her long stint as the presenter of The Guitar Show on RTR 92.1 FM community radio. The show is now called Plucked Strings.

She has played guitar or mandola as a fine soloist and performer in many duos and other ensembles.

She was an Arts journalist with The West Australian newspaper for fourteen years, including interviewing many leading classical guitarists, and has been a leader in the classical guitar (and mandolin) community of Perth behind the scenes.

For several months in early 2015 Naomi shared the residency with me at the Soul Tree Organic Café in Glen Forrest (see links below).



For many years she's been an examiner for the Australian Music Examinations Board (AMEB).

Naomi Millett, BA(UWA, Media), BMusEd(Hons)(inc. Perf).

Read much more about her many accomplishments here:
http://members.iinet.net.au/~maggra/cgs-millett.html
http://members.iinet.net.au/~maggra/cgs-program.htm

And at the radio station:
http://rtrfm.com.au/presenters/graham-hawkes

Soul Tree videos on my YouTube channel:
https://www.youtube.com/channel/UCz318nZdr520zMNK6GNfnjQ
I: Mix Margaret & interview with couple, November 2014
II: Naomi's debut at the cafe, January 2015

The Soul Tree Organic Cafe's own sites:
http://www.soultreecafe.com.au (down)
https://www.facebook.com/soultreecafe

NOTE: The Soul Tree Organic Cafe closed down in April 2016.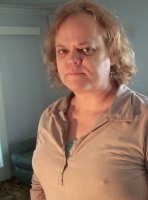 ---
My sites
PIANO PAGES HOME
SINGING SITE HOME
RESOURCE REVIEWS HOME
Combined Entry Portal
BLOG
(leave a comment)
Facebook:
MixMargaretDylanJones
SoundCloud
(free recordings)
YouTube (videos)
Site List