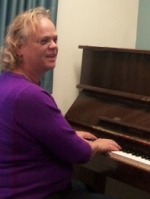 My sites
PIANO PAGES HOME
SINGING SITE HOME
RESOURCE REVIEWS HOME
Combined Entry Portal
BLOG
(leave a comment)
Facebook:
MixMargaretDylanJones
SoundCloud
(free recordings)
YouTube (videos)
Site List


Mix Margaret Dylan Jones
W.A. composer, pianist, teacher, article writer

Specialist in solving singing problems
for a wide range of musical styles
---
Classical Sundays at Soul Tree Organic Cafe

---
This was a musical innovation I was wanting to do for years: background classical piano in a cafe.

My residency at this wonderful café hidden behind the Glen Forrest Post Office ran from September 2014 to December 2015, about fourteen months.



Since late 2013 the Soul Tree Organic Café had had new owners & a new menu. And from late 2014 I provided a musical feature to enjoy with your beautiful organic lunch.

The Soul Tree regularly hosted cooking classes and storytelling evenings and until December 2015 patrons could also enjoy live classical music played softly in the background.



Sometimes the wonderful classical guitarist Naomi Millett filled in for me.

Naomi or I played lovely music by famous and not-so-famous composers on the 2nd & 4th Sunday from midday to about 3pm (the kitchen closed at 2.30pm and the cafe at 3pm). It was unobtrusive and in the background so you can relax.

Read all about Naomi here. She's been dubbed "Perth's First Lady of the Guitar" because of her many musical activities and achievements.

Because there was no singing you could let your mind wander in and out of the music as you please, and friends could hold a conversation while they sipped on their favourite cup of award-winning organic coffee.

That made it something like 19th century café salons where composers like Chopin used to play, or the 18th century Café Zimmermann where J S Bach entertained coffee drinkers.

And the food was (and still is) very special---you have to taste it to believe it.



The music for Soul Tree was mostly NOT the 'look at me' fast & flashy virtuosic type. I have some of that repertoire for other occasions but for this venue I generally stayed with the more unobtrusive pieces.


My repertoire is an ever-increasing list, mostly classical but the genres include a little jazz, music theatre and popular songs (old and new). A partial list is shown below.


Soul Tree videos on my YouTube channel:
https://www.youtube.com/channel/UCz318nZdr520zMNK6GNfnjQ
I: Mix Margaret & interview with a couple, November 2014
II: Naomi's debut at the cafe, January 2015
III: Jeremy's birthday, Margaret playing & interviewing.

The Soul Tree Organic Cafe's own sites:
http://www.soultreecafe.com.au
https://www.facebook.com/soultreecafe



Some of the music I played at Soul Tree:


J S Bach & sons (Arioso, Air, two-part inventions, pieces from the Anna Magdelana Notebook and 'The 48'), Mozart (sonata movements), Boccherini, Beethoven (sonatinas & movements from the Moonlight & Pathetique sonatas), Schubert (impromptus & moment musicaux), Chopin (nocturnes, preludes, mazurkas), Brahms, Borodin, MacDowell (To a Wild Rose), Ravel (minuets from Sonatine & Le Tombeau de Couperin), Debussy (preludes), Satie (Gymnopedies & Gnossiennes), Scott Joplin (rags), Jobim (One Note Samba), Thielemans (Bluesette), Chick Corea (Where Have I Known You Before), Sid Lippman (Too Young), plus originals by myself (Androgyne Prophecy 1977, Hymn to the Valley, Song and Dance, & Puck at Parkerville).




The sheet music of some of my originals could be purchased directly from me when I was playing at the Café, at a discount. You can still buy my music here.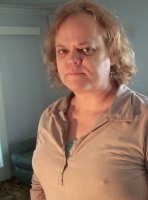 Online Vocal Resources
Professional Services
All about Margaret
Third party
products & services
The Singing Zone
Per Bristow's
home study
voice method
---